Kingston University's 'Rise' Research Leadership Academy
---
---
The Kingston University's Rise Research Leadership Academy programme runs on Wednesday lunchtimes from January to June. The content of the programme is designed to align with Kingston University's commitment to the national Concordat framework. Each week a series of 16 core lectures was delivered by esteemed research leaders from across Kingston University's faculties and research disciplines. Action learning set (peer mentorship) group work and individual peer mentorship activities are also integral to the Academy.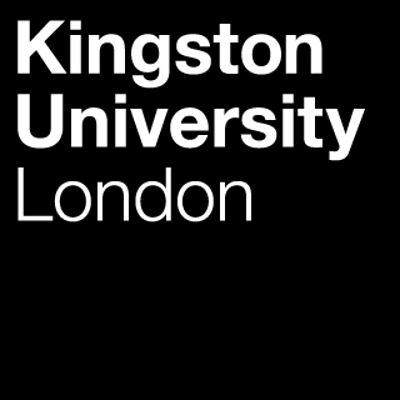 What kind of an organisation are you in the context of the Concordat?
Kingston is a university and submitted to 11 Units of Assessment in the 2021 REF. Kingston is a holder of the HR Excellence in Research Award, has 45 contract research staff, and approximately 1000 staff have some level of research responsibility.
What challenge were you trying to address with this initiative?
The purpose of the Rise Kingston University's Research Leadership Academy is to enable participants to:

reflect on their personal vision for their research career
develop a deeper understanding of their research leadership qualities
develop skills to design and deliver research projects and impact
understand the value of stepping up for leadership opportunities
understand how to strategically lead research at local/national/international levels
understand how to organise, give and receive mentorship/coaching.
What did you do and how does this align with the Principles and keywords you have selected below?
This Academy offered an opportunity for Professional and Career Development. There were three parts to the Research Leadership Academy. Each week a series of 16 core lectures was delivered by esteemed research leaders from across Kingston University's faculties and research disciplines. Speakers come from a range of academic and professional backgrounds, for example health sciences, psychology, and creative arts, as well as research commissioning, business and innovation, and research assessment backgrounds.
Speakers contributed their expertise to the programme by:
sharing their top tips for research innovation, collaboration, and management
explaining how they have made key leadership decisions
talking about the factors that have shaped their research career journey
setting practical exercises and group discussions
Speakers were asked to include issues of supporting diversity in their presentations and diversity of speakers was ensured. Specific equality, diversity and inclusion topics were also covered e.g., 'Equality on Research Careers' by REF 2021 Equality and Diversity Advisory Panel (EDAP) member Emerita Prof Fiona Ross CBE.
Action learning set (peer mentorship) group work and individual peer mentorship activities bring together those at similar levels of experience to optimise effective learning. In this way, the Academy is designed to accommodate participants with a wide range of levels of experience in research leadership, from novice to expert.
Participants who complete at least 25 hours receive an Academy certificate, which they can add to their professional development portfolio. They can also add their personal objectives for the Academy (which they submit as part of their application) to their three-year research plans. Sessions are scheduled to fit around the teaching, practice delivery and potential caring responsibilities of participants.
The Academy is open to academics from every faculty, PhD students and early career researchers. Applications are received via a Kingston University Microsoft Forms portal in the Autumn term (with line manager/supervisor agreement). When the portal opens Prof Harries gives an on-line briefing presentation and Q&A session about the Academy for people to find out more. Recruitment communications encourage people from diverse backgrounds and levels of experience to apply.
What were the challenges in implementation and how did you resolve them?
Attendance at some Action Learning sets in 2022 was too low to make it an effective experience. In 2023, the size of these have been increased to 8 per group and they were invited to meet in person to help the group to build rapport effectively from the start. A PhD student was employed to regularly check in with the leads and to support them with any organisational issues. Break out discussions were helpful at maintaining active engagement as the lecture series was all online.
How did you evaluate the impact of your initiative?
Feedback was captured during the course and at completion (survey using Likert scales and open-ended questions). All respondents were asked to give their consent for anonymised quotes to be shared in reporting.
Participant's evaluations confirm the Academy is highly-valued:
100% agree or strongly agree the information is pitched at the right level for them
92% agreed the course met or exceeded their expectations
85% rated the overall usefulness of the speaker sessions good to excellent
77% agree or strongly agree that the course covers relevant topics
77% said they are likely or very likely to recommend the course to a colleague or friend
Participants said they particularly value hands on practical exercises in small groups and opportunities to discuss how information relates to their stage of research or the research field they are working in: "It was very helpful to have the homework, especially a topic that worked across the different disciplines. The presenter worked very hard not to speak in jargon and otherwise to make the talk accessible." "The opportunity and time to think about our own leadership and research values and to discuss these with others."
100% of participants who arranged a mentorship session rated the experience as good or excellent
90% said they felt more skilled to use mentorship in the future.
At the end of the Academy participants' comments about the overall programme were positive both in terms of its usefulness and how it was well put together, as illustrated by the following comments:
"Thank you for a fascinating and immensely useful Academy."
"Great work to the team for putting this together."
Were there any surprising or unexpected consequences?
Mentorship is common in health research field but uncommon in other fields. Participants were overjoyed as to how impactful this experience was for them.
Based on this review of impact and learning, Kingston RISE will build on its strengths in 2023. Key enhancements are as follows.
The introduction to the Academy will now include a face-to-face event with additional time for participants to introduce themselves and practice ALS process in person.
Each lecture will include a small group break-out exercise where participants can discuss an issue posed by the speaker.
ALS groups will be slightly larger in 2023 to ensure optimal numbers for peer mentorship relationships to form and continue throughout the programme. Participants will be given information about the ALS methodology in advance and asked to come ready prepared with a challenge they would like to work on. Groups will be encouraged to self-organise sessions at times that suit them so that everyone has a turn to be a 'Challenge/Question Raiser', 'Discussion leader' and 'Action reporter'.
The Academy is committed to promoting equity, diversity, and inclusion in research and is taking action to monitor and enhance access to the Academy for people from underrepresented groups. It has been advertised as a development opportunity for doctoral students securing KU Race Equality scholarships.
Academy alumni will contribute through sharing their reflections and will provide support to ALS leads.
A final in-person celebration event will be held for all Academy participants in summer 2023.
What advice would you give others wanting to do this?
Consult your colleagues on what what research leadership qualities and attributes they admire. Invite speakers from across you organisation to speak on these topics. Train participants to approach and secure mentors effectively and allow them to chose someone from anywhere in the world. Train them and the mentor how to use the mentorship session. Train the participants in Action learning sets in person ideally. Invite self nominated leads of the ALSs to organise the meetings themselves. Encourage speakers to include interactive elements and to ensure they speak about how they achieved success not so much what they did to achieve success i.e. transferrable learning.
More information about this practice example:
---