A training 'bundle' to support managers of researchers to fulfil their Concordat obligations
---
---
Managers of researchers usually step into the role as a result of them winning grant funding to employ someone to work on their project. They often receive no specific training as a manager, or to fulfil the many, diverse obligations that the Concordat places on them. Following wide consultation with stakeholders, we have developed a training 'bundle' to support managers of researchers to meet their Concordat obligations that includes advice, resources, signposting to policies and support, and bespoke training. All content is available on demand and delivered in 'bite-sized' chunks.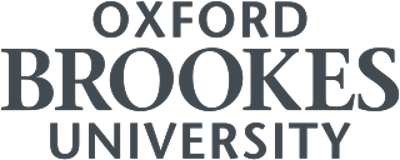 What kind of an organisation are you in the context of the Concordat?
Post-1992 University with around 120 research-only staff.
What challenge were you trying to address with this initiative?
Individuals usually become a manager of researchers because they have won a grant to employ a member of research-only staff to work with them to deliver specifically on the aims of the research project. The grant-winner has often received no specific training as a manager, or as a career advisor, yet the Researcher Development Concordat places upon them multiple 'obligations' to support the career development of that staff member.
It specifies that they should be familiar with employment legislation, codes of practice and institutional policies. It includes requirements that they engage in regular career development discussions, support their researcher to explore a diversity of career options, help their researcher to identify opportunities to develop their own research identity and broader leadership skills, and support their mental wellbeing. Meanwhile, the manager usually has no experience of careers beyond research/academia, and is entirely focused on obtaining research results to fulfil the requirements of their grant funding.
What did you do and how does this align with the Principles and keywords you have selected below?
We consulted with managers of researchers, research-only staff, senior management and professional and support staff who support researchers and their managers. In relation to the obligations placed on managers of researchers by the Concordat specifically, we asked what support and training managers of researchers already received, where the gaps lay, what would be most useful, and how best it could be constructively and effectively delivered.
We received a good number of very helpful and constructive suggestions, and a clear view that there was already a wealth of support, resources and training available – although managers of researchers were not always aware of it and did not always access it. There were also gaps in our provision. The managers of researchers felt themselves to be very busy and wanted content to be available to them on demand, so that they could dip into it when they had space or when needed, and they wanted it to be in bite-sized chunks. There was a strong view that they did not want to have to attend a lengthy training programme, even online, and they didn't want long-winded presentations either.
We addressed this by developing a bespoke training 'bundle' for managers of researchers which contains clear signposting to resources and information, as well as specially developed training and advice. The training content is in short, bite-sized segments and all resources are available to access and download on demand.
The 'bundle' contains:
1-minute 'snapshot' videos for busy managers explaining aspects of external governance; e.g., Athena SWAN; the different Concordats (for Engaging the Public with Research, on Open Research Data, to Support research Integrity, to Support the Career Development of Researchers, on Knowledge Exchange); DORA and responsible metrics; the HR Excellence in Research Award; the UK R&D People and Culture Strategy; and the Race Equality Charter
Signposting to key policy documents with accompanying short videos explaining what they mean for managers of researchers and the researchers they support
Bespoke short training videos on an introduction to coaching principles, advice for holding an effective annual appraisal, conducting a career development review, and supporting researchers to build an effective professional network
Introduction and signposting to resources, including the research staff mentoring scheme, mental health and wellbeing resources and support, careers service and their provision for researchers, and wider training and professional development opportunities available to researchers.
The 'bundle' was released to all existing managers of researchers, and they were sent a brief explanatory email drawing their attention to it and to the Concordat and the obligations that the Concordat places on them. Going forward, managers of researchers are contacted within 2 months of a new member of research-only staff being appointed to work with them and directed to the training 'bundle'.
What were the challenges in implementation and how did you resolve them?
A package of training and resources like this will need regular updating so that the information and signposting links remain current.
It took considerable time to set up, and it takes time each month to check the current list of Line Managers of Researchers against the list of Managers who already have access to it and to establish who is 'new'.
There will also need to be an ongoing time commitment to review and revise all training materials at least annually.
How did you evaluate the impact of your initiative?
The 'bundle' was launched in April 2022 and will be evaluated after 1 year through feedback from recipients, and content developed further in response to that feedback.
Were there any surprising or unexpected consequences?
The initiative highlighted the usefulness of establishing a list of Managers of Researchers for granting access to the training bundle. We reached people who sit in Directorates, outside of the usual Faculty structure for researchers, who may be missed from traditional communications with Faculty Research Offices. They responded to say that they found it particularly useful. Maintaining this ongoing list of Managers of Researchers means that we can reach this broader group across the university, directly, for all future communications which affect them.
What advice would you give others wanting to do this?
We felt that this was a need that had to be met, and the Concordat acted as a force for positive change, causing us to focus on how we could better support our managers of researcher to, in turn, better support the career development or our research-only staff.
Beneficiaries: Managers of researchers
Stakeholders: Professional staff
Concordat principles: Environment and culture Employment Professional and career development
Keywords: Training Professional development Research identity Research culture Career progression Wellbeing Working conditions Performance management Career management Diverse careers Leadership development
---